CEU San Pablo University
Madrid, Spain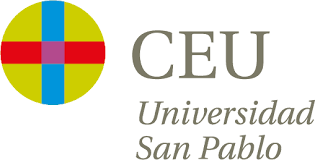 Reviewed by Unibasq
Valid from

03-04-2023

Valid until

02-04-2028
Contact information
Institution

CEU San Pablo University

Website

Country

Spain
Executive Summary
The Universidad CEU San Pablo (CEU-USP) was assessed by Unibasq-Agency for Quality of the Basque University System and more especially by an assessment panel, which studied the self-evaluation report and additional evidences and undertook a site visit in Madrid (Spain) in Moncloa Campus and Monteprincipe Campus on 14 and 15 November 2022.
The panel cover all five standards concisely in the summary.
The panel noted that internationalisation is a transversal vector in the Universidad CEU San Pablo (CEU-USP), which impregnates all the activities of the university and schools. Internationalisation is also part of the student experience and achievement of their learning outcomes through an intercultural dimension within the group of students from different countries and the entire academic offer CEU San Pablo has. Now, Universidad CEU San Pablo would like to increase its recognition abroad in order to increase the international recruitment and to diversify the origin of the students; it would also like to be recognized in the rankings.
Based on the provided documents and the impressions and interviews during the site visit, CEU San Pablo University seems a well-managed organization, both on operational and strategical levels.
CEU San Pablo University has taken an impressive path towards internationalisation and is obviously continuing to pursue this path. The increased focus on digitalization via hybrid offers is particularly interesting.
What is particularly impressive is the high level of satisfaction, especially among undergraduate students – both in terms of the international offers for outgoing students and, conversely, the support for international incoming students, including, in particular, Erasmus students. Finally, there is no doubt that the university's new strategic plan will be an opportunity to explore several avenues for improvement by giving even more substance to its internationalisation objectives and ambitions.