International Business and Management Studies – Avans University of Applied Sciences
Breda, Netherlands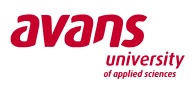 Reviewed by NVAO
Valid from

01-01-2014

Valid until

31-12-2019
Contact information
Institution

Avans University of Applied Sciences

Website

Country

Netherlands
Executive summary
In summary, based on the interviews and examination of the underlying documentation, the assessment committee qualifies the distinctive quality feature 'internationalisation' as good.
The vision on internationalisation is supported by stakeholders within and outside the programme. It includes verifiable objectives, it is evaluated periodically, and improvement measures are derived from these evaluations. 98% of respondents to the latest staff satisfaction survey say that they work for an international Higher Education Institution (HEI).
ASIS has drawn up an internationalisation plan for the period 2011-2014, in which it translates its vision on internationalisation into seven strategic objectives. For each of these, specific verifiable goals have been set, and an action plan is attached to each of these. ASIS takes part in national and international benchmarking exercises. Assessors observe that as a result of its rigid assessment system and graduation programme, students graduate only if they have achieved the intended international and intercultural learning outcomes. The programme uses a broad range of teaching and learning methods. It offers a coherent learning environment which enables students to achieve the intended international and intercultural learning outcomes. From evaluation data, it appears that students and alumni are quite satisfied with the international components of the programme. Staff internationality meets the essential requirements which are (1) its diverse nationalities, (2) its international experience, (3) its English language proficiency and (4) its intercultural competencies. The services provided to staff, including training, facilities and staff exchanges surpass the level of appropriateness for the implementation of the educational concept and achievement of the learning outcomes. The composition of the student group in terms of its diversity of national and cultural backgrounds is fully in line with the programme's vision on internationalisation. The programme offers students ample opportunities to gain international experience. Services provided to the students are adequate to the high aspirations of the programme and to the diverse composition of the student community. Personal satisfaction and social well-being is reflected in high student satisfaction scores in surveys.
&